Our well maintained and serviced vehicles are specifically geared towards beach driving. Our fleet includes the following vehicle types for hire:
Toyota Landcruiser Prados and Mitsubishi Pajeros.
Our price guide is $350/day.
Landcruiser Prados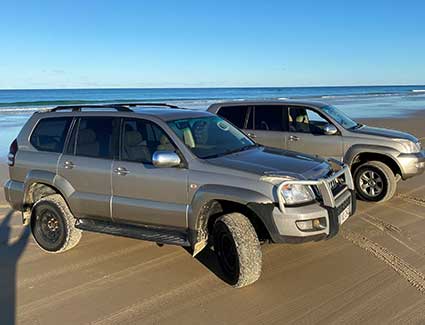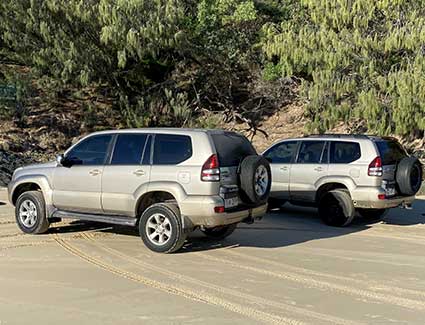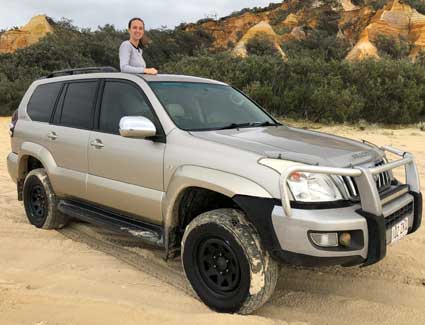 Mitsubishi Pajeros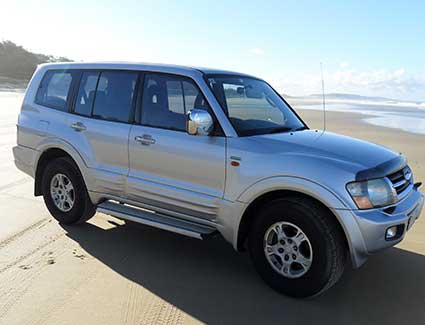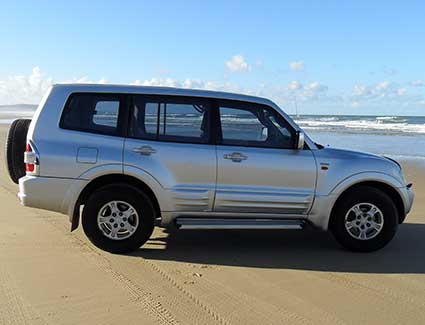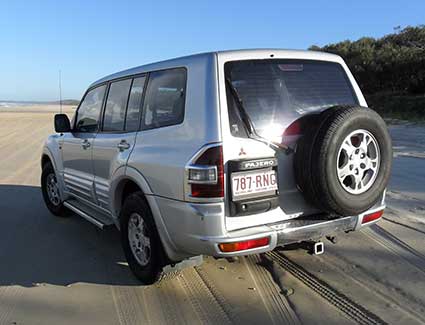 We include area maps with all hires.
Convenient and hassle-free pick-up and drop-off options are available, with a full pre-departure briefing to give you all the information you need for a safe and enjoyable experience.
Pay your 4WD Hire Vehicle Deposit Online:
Please click the Payment button below to pay your $100 4WD Hire Vehicle Deposit online via PayPal.
Payments can be made via Credit Card or a PayPal account. On clicking the button you will be redirected to a secure payments page to complete the payment. For any queries please contact us directly.
Vehicle Permits:
In Cooloola, Fraser Island, Moreton Island and Bribie Island areas, vehicle permits are required for driving on beaches and tracks.
We can supply these permits for you as part of the hire process.
Current permit fees are:
Please contact us via email at info@noosa2fraser.com.au for any further information or booking and availability requests.
We pride ourselves on helping you plan your trip to make it a safe and enjoyable one.